An immersive retreat in a natural setting to reconnect with your inner self, ambitions and dreams, find out what's getting in the way, and chart your path forward
Next Retreat
Sunday April
16th - 22nd 2023
2 spots left
Shared bedroom €2.220 (ex VAT)
Private bedroom €2.520 (ex VAT)
Retreat Location
Who is this for?
Built for new perspectives
This is for anyone who feels the need to go offline, step back and dive into the life questions, challenges or ideas for which they normally don't have the time or space of mind. You may seek new perspectives to grow, heal or find more joy in the journey; or maybe the inner confidence to lead or leap into a new path.
No matter what you want to build or do next, this community will empower and inspire you to dream bigger and move towards your ultimate goal
What to expect?
Tangible outcomes
You've mapped your status quo and set your growth objectives

You've discovered and decoded what's getting in the way

You've built good habits and learned how to break bad ones

You've trained your adaptive systems to handle stress and fear

You've learned to make big decisions with more clarity and ease

You've given your body a full detox with delicious vegan food
Powerful Habits
Meditation, yoga, journaling, Wim Hof breathing, cold exposure and more to access deeper levels of clarity, energy and inner peace
Guided Deep Dives
Decode behaviors, limiting beliefs and fears that get in the way of growth and build the self-knowledge and confidence that empower and embolden you
Deep Connections
Make life-long friendships through heartfelt talks, food and transformative experiences with talented peers that hold you true to your highest self
Yoga & Meditation Guide | Life Coach
André Vauthey
Master in Medicine - University of Basel
200hr Power Yoga & 50hr Yin Yoga Certificate
Certified Professional Coach - iPEC Coaching
---
Former Swiss doctor with in-the-field experience in Traumatic Surgery

Experienced Meditation guide, Power Yoga and Yin Yoga Instructor

Theatre director and actor with various off Broadway productions and awards

Impact Investor at Toniic | Global action community for impact investing

Cofounder of Synapsis | Swiss NGO that produces and supports artistic and collaborative projects addressing the theme of mental illness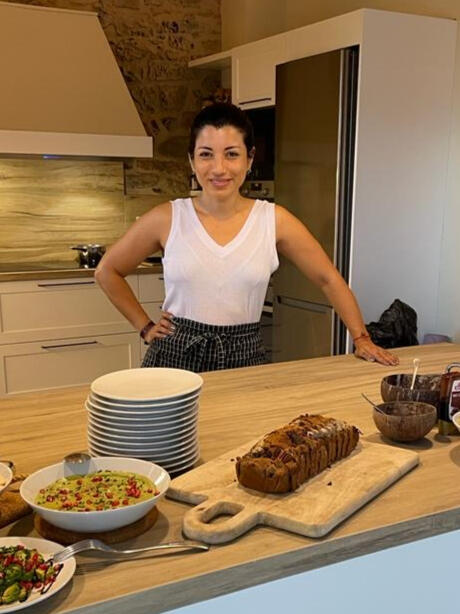 Transformative Coach | Wim Hof Instructor
Sava Riaskoff
MSc Innovation & Entrepreneurship - ESADE
Certified Professional Coach - iPEC Coaching (NYC)
BSc in Economics, Management and Finance - Bocconi
---
Coach to Next Gen founders, leaders and potentials, helping them accelerate their inner growth so they can accelerate their ventures, impact and careers

Wim Hof Method Instructor helping people to activate the innate potential of the body and mind through breathwork, mindfulness and cold exposure

Experienced facilitator in Design Thinking, Growth Mindset development and Socratic Dialogue

Producer of Heartwood: an award-winning documentary about indigenous leadership and resilience in global challenges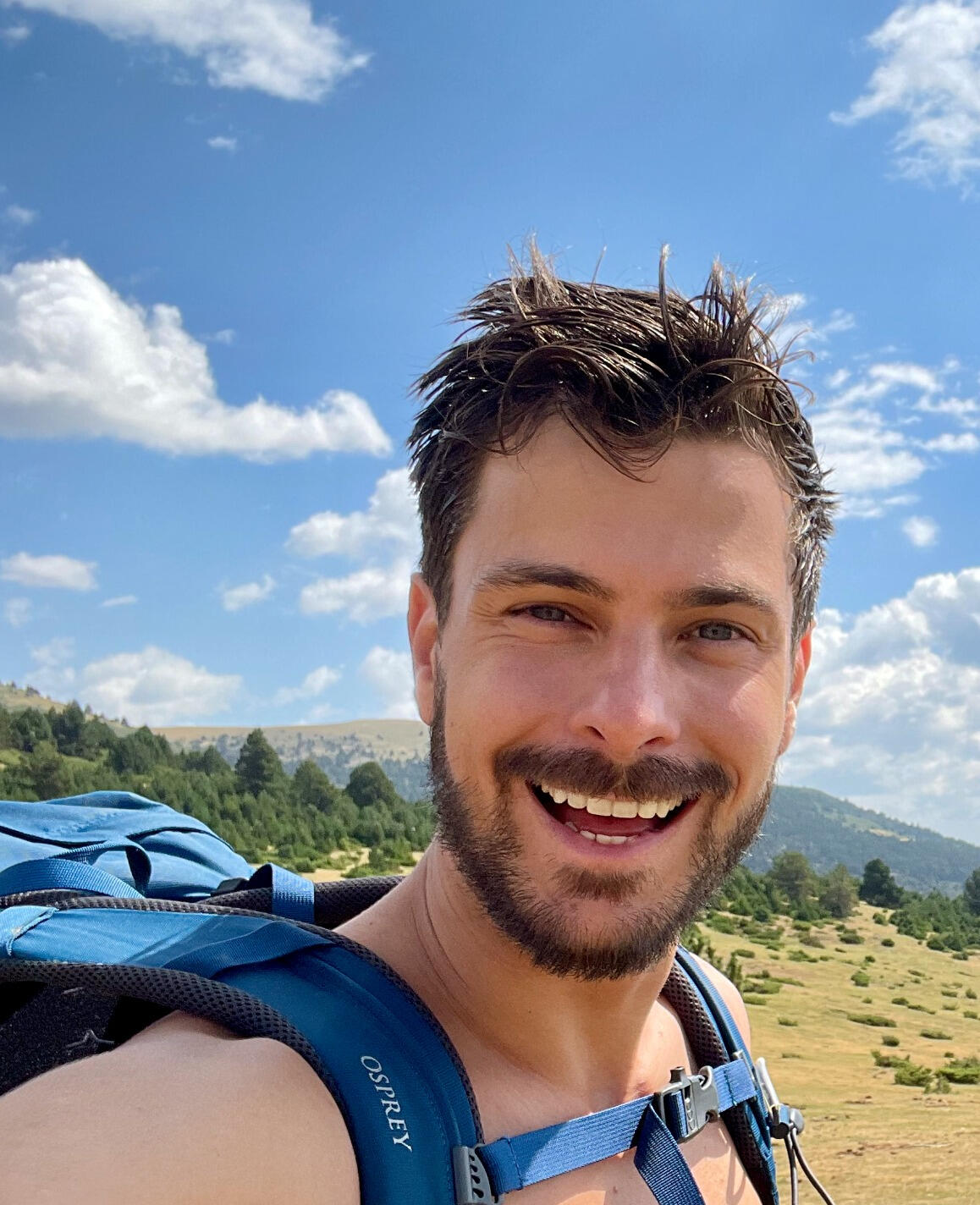 Apply for our last spots
Retreat dates: April 16th-22nd 2023
What's included?
| core content | Value |
| --- | --- |
| 24X Hours of workshops & Group coaching | €1.480 |
| 6X Day stay in Remote Retreat Center | €900 |
| 18X Tasty & Organic vegan meals made by our chefs | €375 |
| 9X Hours of Guided Meditation & YOGA | €200 |
| 2X Wim Hof breathing & one ice bath | €160 |
| 1X growth pack: habit building, self-reflection, and productivity tools | €165 |
| 2X Pre & post retreat integration calls | €120 |
| 1X one-on-one coaching | €100 |
Total Market value: €3.500
Price: €2.220 excl VAT
VAT & Tax deductability
Most EU countries and Switzerland allow the costs of prof. development retreats to be deducted from your personal taxes. This reduces taxable income lowering the effective costs of this retreat up to 50%.Also, if you pay the invoice through a company you save the 21% VAT. If the company is based in Spain you will pay the VAT and later reclaim it in your VAT taxes. If based abroad VAT won't be charged as it's deferred.
Scholarships
We strive to be an inclusive community that drives positive change, so we are always looking for ways to open our retreats to people who aren't able to afford the full rate. If interested let us know in your application.
Conscious travel Donation
We are donating €50 to reforestation for every participant. In order to promote conscious travel, we also offer a 50€ discount if you travel in by train.
One tree can absorb as much carbon in a year as a car driving 42.000km. Imagine the impact if each retreat a small agro-forest of 500+ trees is planted where it matters most, restoring nature and providing food to communities in need.
Dormitory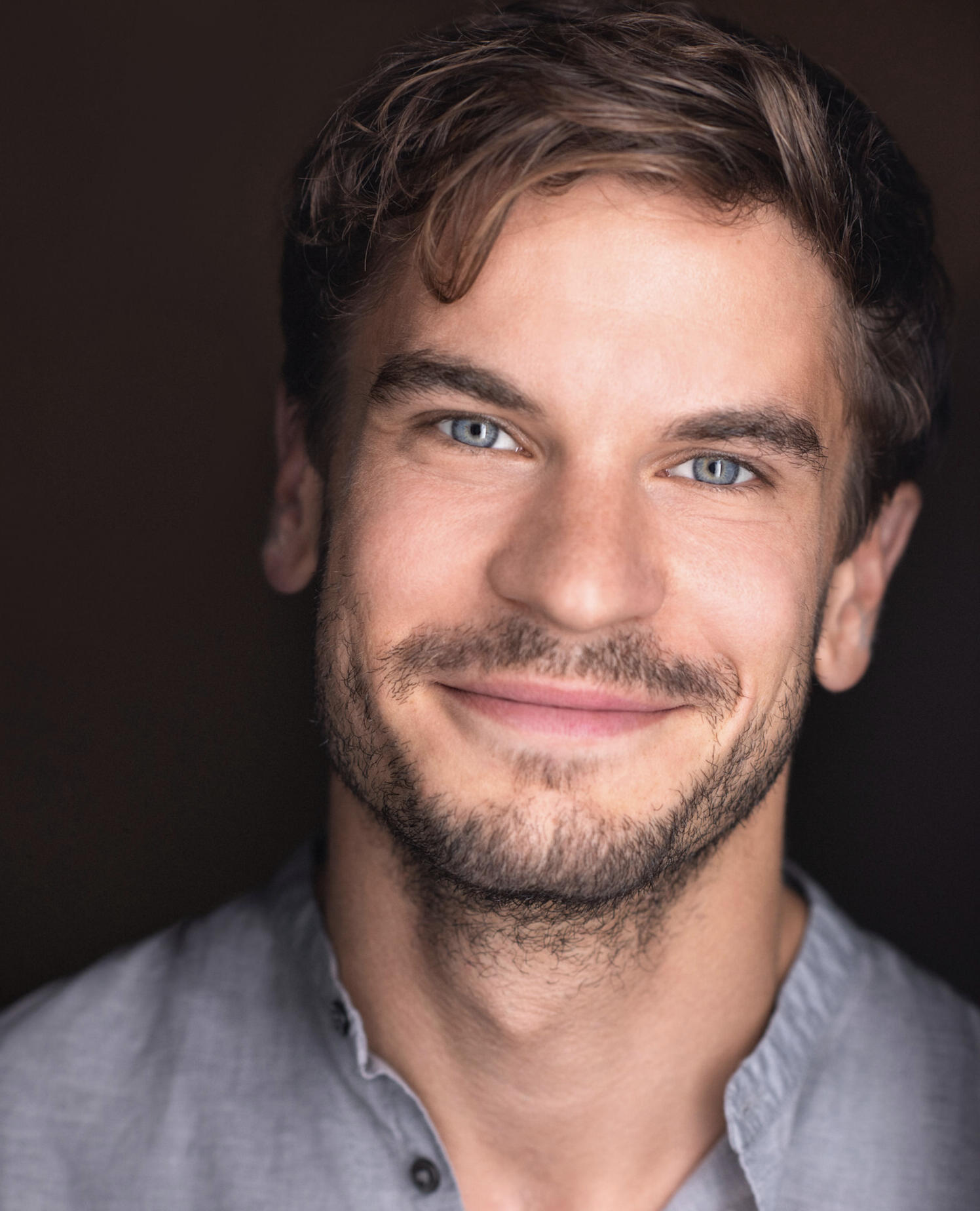 8 Person Dormitory with shared bathroom. We will limit the number to 4 Participants. Therefore everyone will have their own bunkbed.
Fully Booked
Double Rooms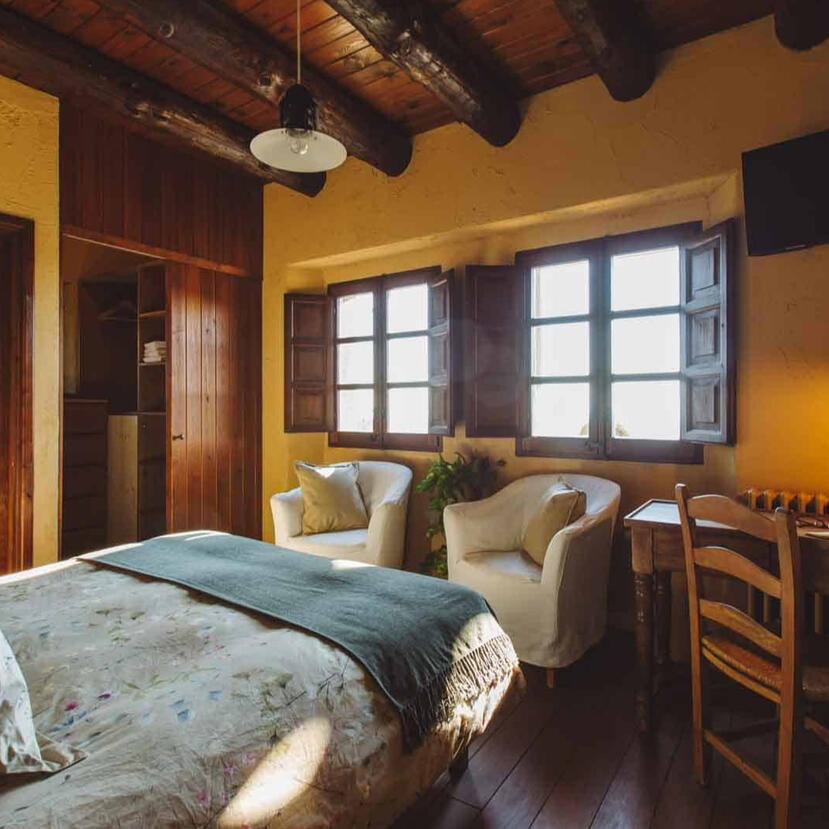 4 beautifully decorated Double Rooms with shared and ensuite bathrooms.
First come, first serve.
Shared use: €2.220 excl. VAT
Single Use: €2.520 excl VAT
Curious to join?
We believe that a small curated community with diverse perspectives makes the experience of a retreat. So we'd love to learn more about you and plan a call to see if this is the right fit.
Want to work with us?
Are you curious to join the team, offer retreat space or want to bring Growth Week to your organisation, incubator or impact initiative? Let's connect and explore the opportunity together.
What past participants say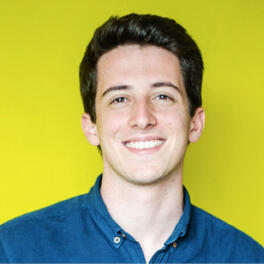 Pablo Simko
Cofounder @Coleap | Founder-in-Residence @Entrepreneur First 2020 | Oxford
"I can't recommend Growth Week enough. Sava, André and the amazing set of peers made for a uniquely reflective and truly refreshing environment - it's definitely one of the best time investments I ever made. Looking back, it helped me develop confidence about starting a new venture and to build daily habits that still help me navigate the ups and downs of the journey. Don't hesitate!"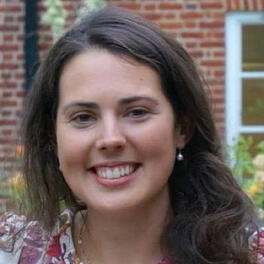 Romy Faulkner
ESG Investment Analyst | Former advisor to the president @Int Red Cross | Harvard
"Growth Week helps you cut through the daily noise and stress to reconnect with who you really want to be. It's a journey to let go of the things that distract you, strengthen your goals and purpose, and then plan your pathway to get there. It was a wonderful opportunity to connect with others, and now have access to an incredible support network.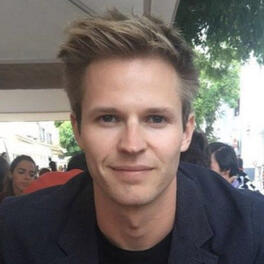 Brian Matuszewski
Partner @Net Positive Labs | Former Global Lead @Loop | Cornell University
"GW was for me an opportunity to slow down, pause and reflect on some of the big questions and topics in my life and to connect with an amazing group of people who all share a desire to live a fulfilling life and the generosity to share their challenges/learnings/perspectives with others. It was a good reminder of the importance of being deeply in touch with yourself. And the incredible food was definitely a non-negligible plus."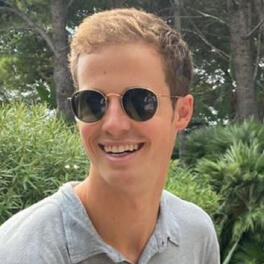 Jan Marc Castlunger
Architect @Herzog & de Meuron | Cofounder @Quick-ID | ETH Zürich
"Growth week is guidance and support that you gift yourself to rebalance and deepen your growth by giving your thoughts and ideas the right environment to fall in to place. Our daily life is accelerating year by year. GW showed me the value of taking a break from it all, the advantages of having a constant morning routine and how powerful it can be to do this with a diverse group of people who resonate with your journey."
FAQ
06.30 - Morning Practice
08:30 - Light Breakfast
09.15 - Dialogue
10.45 - Workshop 1
13.30 - Lunch
17.30 - Workshop 2
19.00 - Dinner
21.00 - Evening activity
What's included: Accommodation, food and all the programmed activities at the retreatWhat's not included: Travel-in and optional add-ons.
Your application consists of filling in the online application form (4min), followed by an explorative Zoom call. The purpose of our chat is to get to know each other better, see if Growth Week is the right next step for you and ensure you align well with our community.If your application is confirmed you'll receive an invoice and payment link to be paid in full by the registration deadline.Before the start of the retreat there will be a kick-off Zoom call to connect with other participants and receive key information, tools and tips to prepare. We'll also send a survey to coordinate travel-in, room allocation and other logistics.
We've capped the retreat at 12 participants. We keep the group size small to foster depth in the interactions and give people enough space for sharing during workshops and accessing some solitude and reflection time when needed.
This is an unplug and detox retreat to help you slow down and access a level of inner peace and clarity that is usually clouded by the accelerated world we live in today.So any outer stimulants such as alcohol, coffee, cigarettes or drugs won't be allowed at the retreat. The same counts for your digital devices. We kindly ask you to respect these rules and help us create the optimal environment for reflection and growth.If you'd like we're happy to store your devices for the duration of the retreat and return them to you at the end.
No. Many of our participants have zero or very little prior experience in yoga and meditation, yet found that they were able to meditate for 60 minutes straight by the end of the retreat and complete the yoga practices without much difficulty.The build up of these routines will be gradual and whenever you struggle you may of course take a break or ask for a helping hand.
This location doesn't allow for single stays, so all participants will share a spacious double bedroom, each equipped with an en-suite bathroom.If you'd like to share a room with someone in particular, you can notify us in the survey that we'll send around before the retreat to coordinate travel-in, room allocation and other logistics.
If you're not fully vaccinated against Covid-19 you will have to show a valid PCR test taken within 36 hours before the start of the retreat.If you're fully vaccinated, meaning you received your last dose more than two weeks ago, you will need to show a valid Antigen test taken 24 hours before the retreat.You will also be required to sign a health declaration before the start of the retreat.If the local government imposes stronger restrictions for travel-in and participation to events, such as shorter validity of a Covid test, those new rules will override the above.
You will receive a full refund in the case of Covid-related government restrictions that forbid or obstruct you to travel-in to attend the retreat. Think of border closures and quarantine requirements upon arrival or return.
A negative travel advice won't be considered as a valid reason for a refund.You will also be fully refunded in case we won't be able to organize the retreat due to new Covid-19 restrictions or a lack of sufficient participants.In case you're unable to attend the retreat due to personal reasons such as contracting Covid-19 or other, you won't receive a refund. This is considered under your own responsibility. You will have to find someone else to take your spot instead. We will do our best to help you in the process by sharing your request in our community and with potential people on our waiting list.
Send your question to sava@growthweek.co and we'll get back to you shortly.
© Growth Week. All rights reserved.
Text